http://www.animi.jp/news/bf/photo/sidecar.jpg

Seitenwagen für Rollstuhlfahrer, eine nützliche Erfindung.
What an excellent choice for the smaller combo or acoustic version of a larger touring band. This exquisite touring vehicle offers an intimate environment not found in larger, more spacious coaches. The one seat folds down to offer passengers more of a "bunk" feel. While this coach may appear to be larger than life, we really suggest that no more than 2 band members and a guitar tech ride try to cram themselves into this baby! Daily Rate: $14.95!!
CALL NOW FOR AVAILABILITY!!!
http://www.vstucco.it/foto/sidecar_blindati.jpg
http://www.hbvl.be/dossiers/-e/eeuw/1923/1923_4.html

In de zomer van 1923 wordt te Antwerpen een bloemencorso gehouden ten bate van de meer dan 1.500 oorlogswezen in de stad. Eén van de deelnemers is deze originele tweezitter.
Foto archief HBVL.
Das Bild wandert durch das ganze Internet und ist mittlerweile sogar schon grafisch verändert worden. Ursprünglich kommt das Bilder (glaube ich) aus Australien.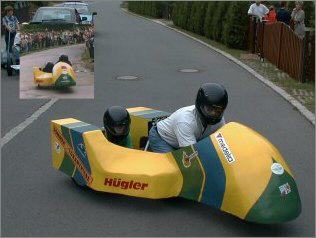 Seifenkistenteams zum Seifenkistenrennen 1998 in Reinholdshain. Das Seitenwagen-Team "Die Bremser" mit den Fahrern Nils Bellmann & Junior und Frank Pyritz+Töchter war der einzigste Doppelsitzer. (http://www.ddr.glauchau.de/seifenkistenrennen/Andere_Teams.htm)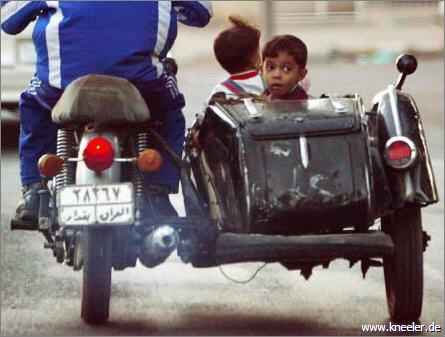 Seitenwagen in Irak